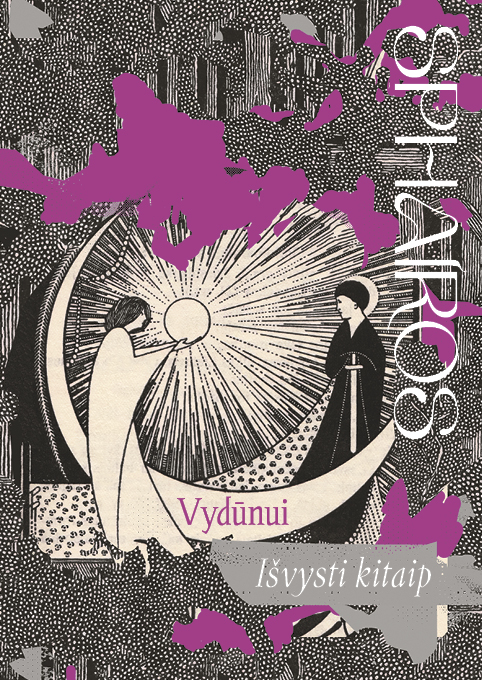 For Vydūnas. To See Differently
Through his life and works Vilhelmas Storosta-Vydūnas has witnessed wisdom as a noble soul and strong spirit, extraordinary devoted to the love of wisdom and philosophy. To this day, he remains one of the most enigmatic Lithuanian personalities, as the unridden depth of national identity and the inspiring mystery that illuminated the national landscape of his contemporaries with the light of personal determination and dedication.
It appears as if Vydūnas' ideas are raised above the everyday life and his gaze is directed inwards, and even today it seems that he "asks us to calm our sole, to listen to the inner voice of man, to go where the heart – the little flame, and not the mind or passions – leads us like a candle whose flame is lit by the eternally glowing great mystery longing to return to it forever" (Rimvydas Šilbajoris).
He became renowned as "a hermit of thought and creativity, although for most his life he was constantly engaged in public and community affairs. This isolation is not an escape from the crowd, but a rise above it and invitation to climb those heights for those who desire for light and knowledge for themselves and the nation" (Antanas Vaičiulaitis), maybe that's why he retains salutary impact in the 21st century, convincing those who carry legacy and preserve memory of the viability of his ideas.
Authors: Naglis Kardelis, Miroslav Danyś, Vytautas Rubavičius, Tadas Snuviškis, Vladimir Gilmanov, Rita Repšienė, Odeta Žukauskienė, Aušra Martišiūtė-Linartienė, François Cheng, Živilė Pipinytė, Olga Tokarczuk, Małgorzata Litwinowicz, Gabrielė Krisiulevičiūtė, Elzė Sakalinskaitė
Year: 2020